Laser tattoo removal
Laser tattoo removal consists of using an extremely narrow laser beam to break the tattoo's ink into tiny particles. Theses particles are then naturally eliminated by your body's lymphatic system. The wavelength of the RevLite Q-Switch laser beam, a state-of-the-art tattoo removal device, used during treatment depends on the ink's color. This technique allows to blur the tattoo while not leaving any scars.
Prior to each treatment, the tattoo is cleansed by one of our technicians. The RevLite Q-Switch device is then customized to suit your skin type as well as the ink's color and quantity. The skin is cooled before, during and after the treatment. Finally, Medicart Soothing Balm and a sterile gauze are applied to the treated area.
After each treatment, the amount of ink in the skin gradually decreases. While some ink particles may remain, their coloration and the remaining fragments are usually so small that they don't catch light as much and are therefore less visible.
Before and after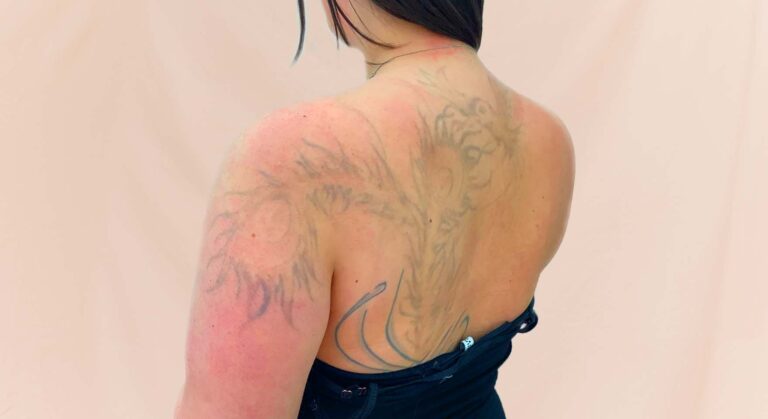 NOTICE : These photos are published for reference only, to provide information on the nature of the intervention. They do not constitute a guarantee of results and come from our management system for photos of patient files.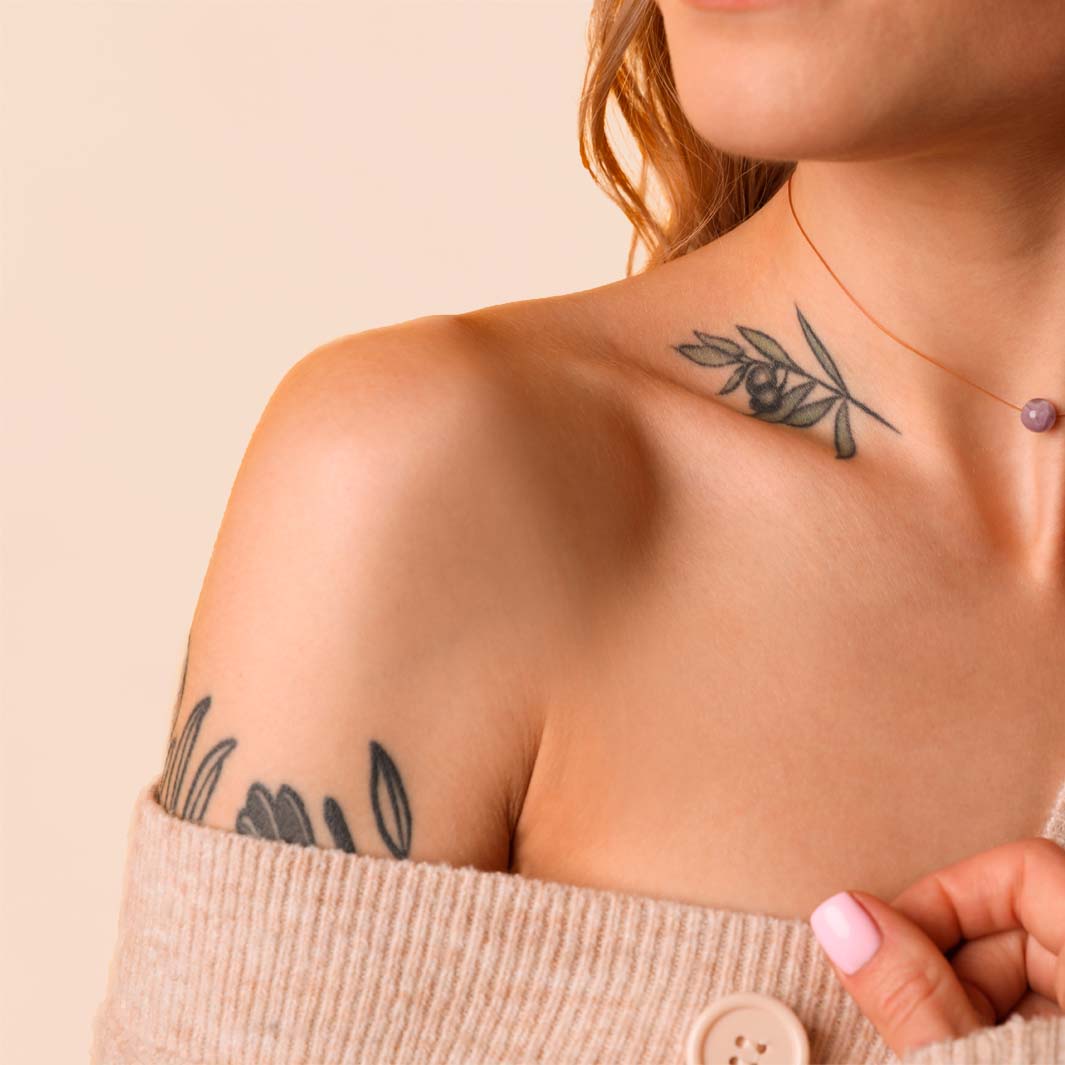 Before obtaining a cosmetic treatment, it is important to schedule a consultation during which you can openly discuss your goals and expectations. Our team will evaluate your treatment options, the required amount of visits, as well as the risks and benefits associated with each procedure.
———-
Frequently asked questions
How much does a laser tattoo removal treatment cost? The number of sessions required varies according to several factors including the tattoo's size and quality, the number of colors and the ink used. We offer rates per session depending on the size of the tattoo.
Can all ink colors be treated? Your tattoo's color is a key factor to its removal process. Dark colours such as black, brown, blue and shades of red respond best to the RevLite Q-Switch laser. Green, yellow and bright colours require more time to fade and, in some cases, cannot be completely removed.
FREE PARKING
Public Transportation: Côte-Vertu metro station – 215 bus Henri-Bourassa (heading west). The bus stops in front of our clinic.