Discover the VelaShape III technology
The VelaShape III technology is a combination of infrared, radiofrequency, palpating-rolling and suctioning that allows for a shorter treatment time and better results.
For the treatment of cellulite, the VelaShape III offers a complete treatment on collagen fibers, fibrous bands and fat cells atrophy to reduce orange peel appearance in the following areas: thighs, abdomen, buttocks, calves, arms and saddlebags.
For body contouring, this technology works simultaneously on substance and form. It tightens the existing collagen fibres, promotes blood circulation and targets the atrophy of fat tissues. The treated areas gain in tone, lose volume and see their contours better defined. The following areas can be treated: arms, love handles, saddlebags, knees and lower abdomen.
Clinically proven for more than 10 years with over 5 million independent treatments worldwide, VelaShape is the only non-invasive treatment used to reduce cellulite and the circumference of a treated area that is approved by Health Canada and the FDA.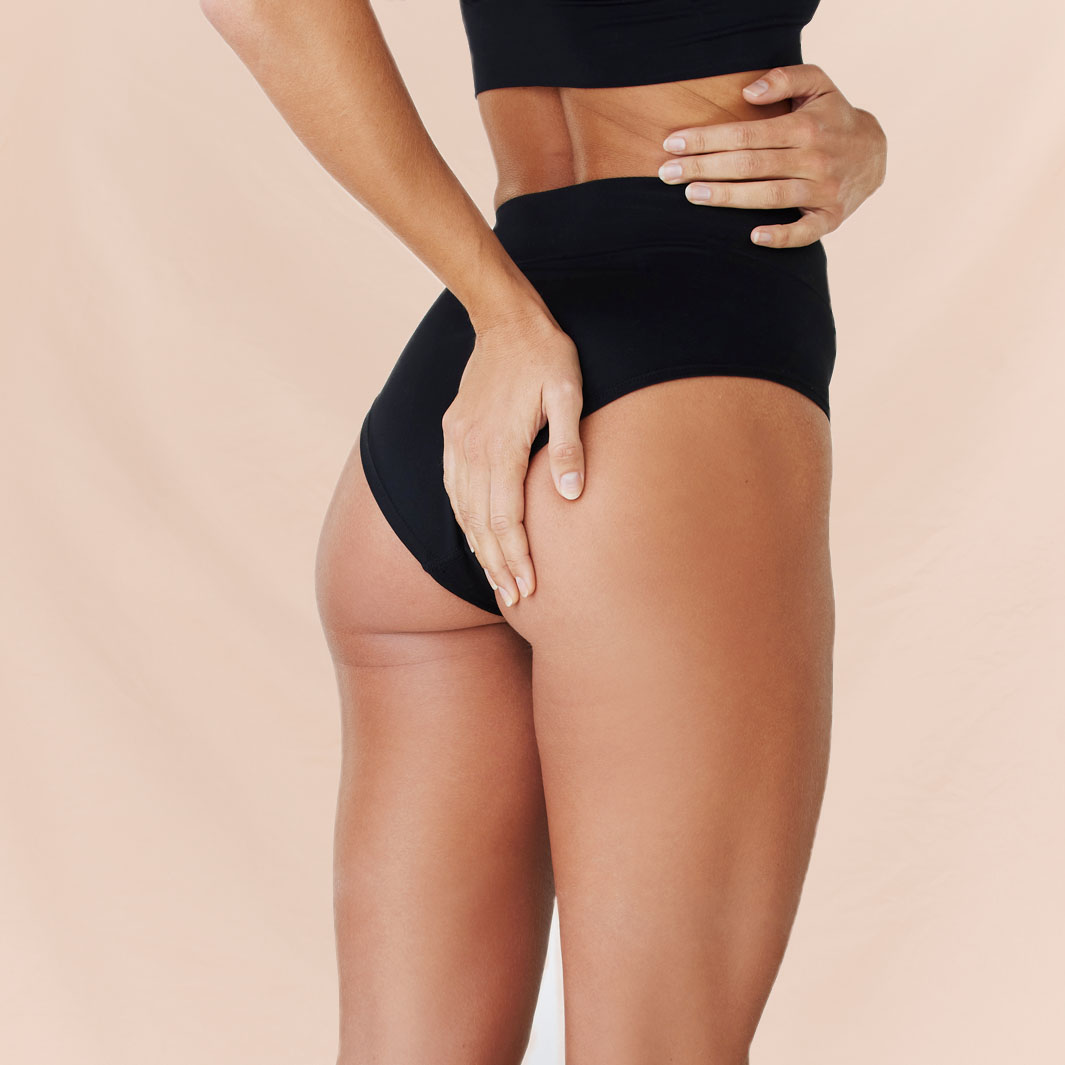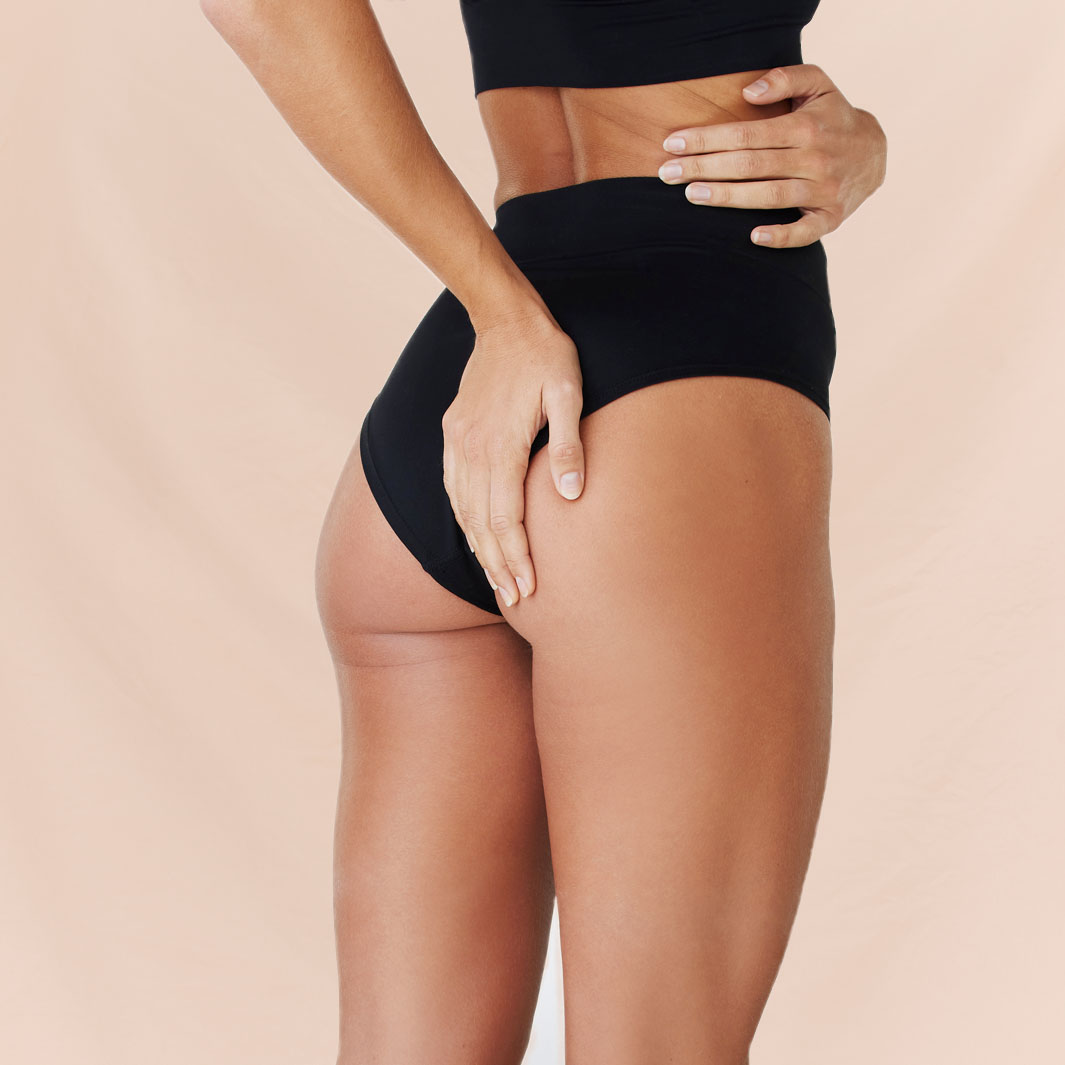 Notice: These photos are published for reference only, to provide information on the nature of the intervention. They do not constitute a guarantee of results and come from our management system for photos of patient files.
———-
Before starting a medical aesthetic treatment, it is important to have a consultation in order to openly discuss your goals and expectations. Our team will assess the treatment options, the number of sessions required, as well as the benefits and risks associated with each procedure. Since every single person responds to the treatments differently, all the details on this site, including photos showing our clients' clinical results are provided for information purposes only and do not constitute a guarantee of the results in any way.
———-
Frequently asked questions
How many sessions are needed for these treatments? For body contouring, one treatment every two weeks for 8 weeks is required. For cellulite treatment, a treatment once a week for 6 weeks is recommended.
How to fight the loss of skin tone? The VelaShape III combines several technologies to reshape the body by reducing the circumference of problematic areas that are resistant to diet and exercise. This medical-esthetic treatment is not intended for weight loss.