Discover the best Cellulite Treatments
The Venus Legacy uses multipolar radiofrequency, pulsed electro-magnetic fields, and VariPulse Technology to heat a dense and uniform area of skin, which stimulates the body's natural repair process. The (MP)2 technology increases collagen synthesis painlessly and results in a spectacular improvement in skin texture. Venus Legacy is offered in Quebec and Ville Saint-Laurent.
The VelaShape III uses rollers to massage and contour the skin while applying a combination of bipolar radiofrequency, infrared light, and gentle suction. The bi-polar radio frequency and infrared light energies heat the tissues deeply to reach fat cells. The gentle suction ensures effective delivery of the energy to optimize its effect on fat cells. Finally, the mechanical massage smoothes out the cellulite. VelaShape III is available in Montreal, Dollard-Des-Ormeaux and Saint-Lambert.
The Exilis applies waves of heat to target fat cells in the skin. The Exilis' dual energy transmission works on two fronts: it accelerates the metabolic activity of fat cells to shrink them, stimulate and strengthen collagen production to improve the skin's texture, while also fighting sagging. Exilis is offered in Saint-Lambert.
These technologies are all offered as contouring solutions at Medicart.
With you from start to finish
Free evaluation of your needs with a Medicart aesthetic medicine expert
Safe treatment with state-of-the-art technologies, such as Venus Legacy, VelaShape III, and Exilis
Recommendations for complementary at-home care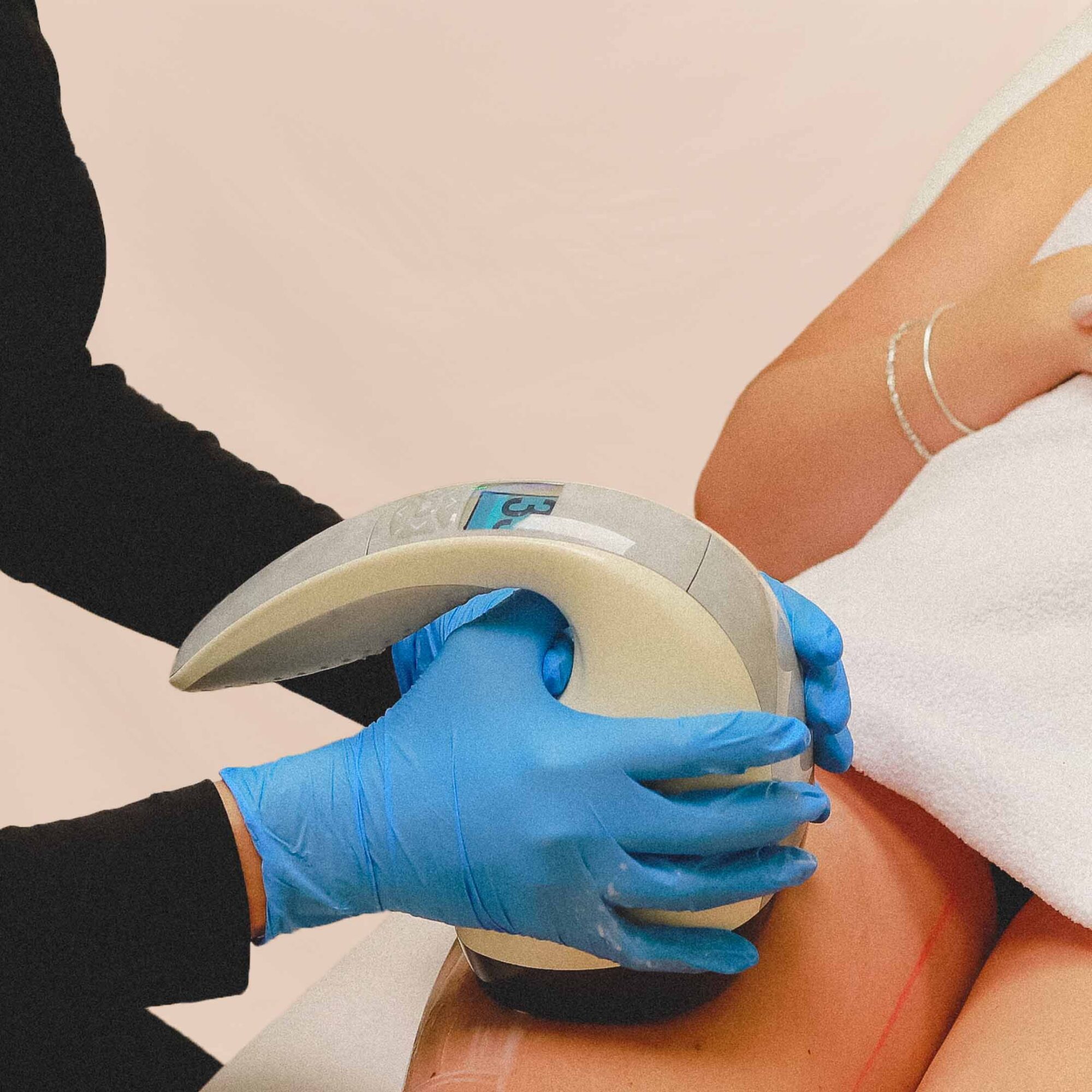 How does a cellulite treatment work?
The Venus Legacy, VelaShape III, and Exilis devices each offer a unique technique for reducing the appearance of cellulite while restoring elasticity and tightening. Results vary depending on the amount of cellulite and the area being treated.
As a result, there is a gradual smoothing of the skin surface with a noticeable reduction in the appearance of cellulite in the following body regions: thighs, stomach, buttocks, calves, arms, and saddlebags.
Maintenance treatments are required to maintain the results. Some patients may see changes after the first few treatments.
Since treatment results vary from individual to individual, the information on this site as well as the clinical results photos are for information purposes only and do not guarantee precise results.
How much does cellulite treatment cost?
The price of treatment varies depending on the number of sessions, areas to be treated, and the technology used in the clinic (Venus Legacy, VelaShape III, or Exilis). For an evaluation of your needs and an exact price estimate for your customized treatment, we recommend setting a free and no obligation appointment with a Medicart expert. We understand that each person is unique and has specific needs, which is why we personalize our treatment plans.
A recognized expertise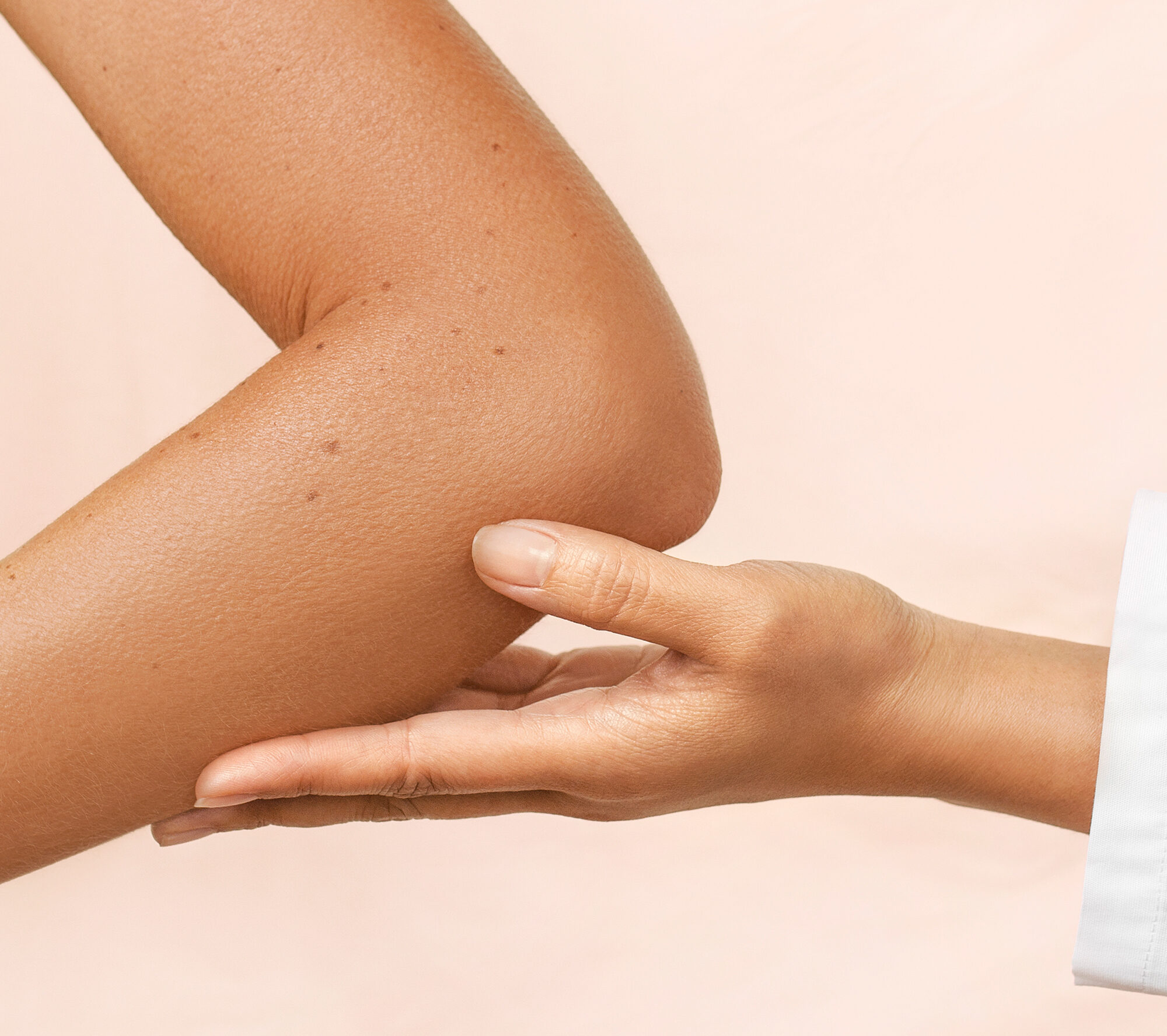 Cutting-edge technology

To ensure your safety and satisfactory results

Protocol supervised by our medical direction

Venus Legacy, VelaShape III, and Exilis are Health Canada-approved technologies.

Competitive and affordable prices

For natural beauty at an affordable price

Complementary skin treatments to treat and hydrate

Designed by international skincare experts
En savoir plus sur Medicart
Post treatment
To maintain the results of your cellulite treatment, your medical aesthetician will recommend complementary care tailored to your specific needs and skin type. A complete morning and nighttime beauty routine are also recommended for longer-term results.