Reshape your silhouette without surgery
Venus Legacy combines multipolar radiofrequency, electromagnetic pulses, and adjustable pulsating suction (VariPulse) for effective body firming. The combination of these three technologies increases collagen synthesis, accelerates fibroblast proliferation, induces a lipolysis process for fat reduction, and allows lymphatic drainage. Venus Legacy is available in Quebec and Ville Saint-Laurent.
During a VelaShape III procedure, a handheld device emit bipolar radiofrequency and infrared light is swept over the skin in a massaging movement, after which a gentle suction is applied. The bipolar radiofrequency and infrared energy are directed to heat the fat cells deep within the skin's tissue. The gentle suction ensures efficient delivery of the energy to optimize the effect on fat cells. VelaShape III is offered in Montreal, Dollard-des-Ormeaux, and Saint-Lambert.
Exilis, also, utilizes heating to target and eliminate fat cells. The dual energy transmission of Exilis accomplishes two goals: it accelerates the metabolic activity of fat cells to reduce their size, while also stimulating and strengthening the collagen network to improve skin texture and combat sagging. Exilis is available in Saint-Lambert.
These technologies are also effective in treating cellulite.
With you from start to finish
Free assessment of your needs with an aesthetic medicine expert at Medicart
Safe treatment with advanced technologies such as Venus Legacy, VelaShape III, and Exilis
Recommendations for complementary home care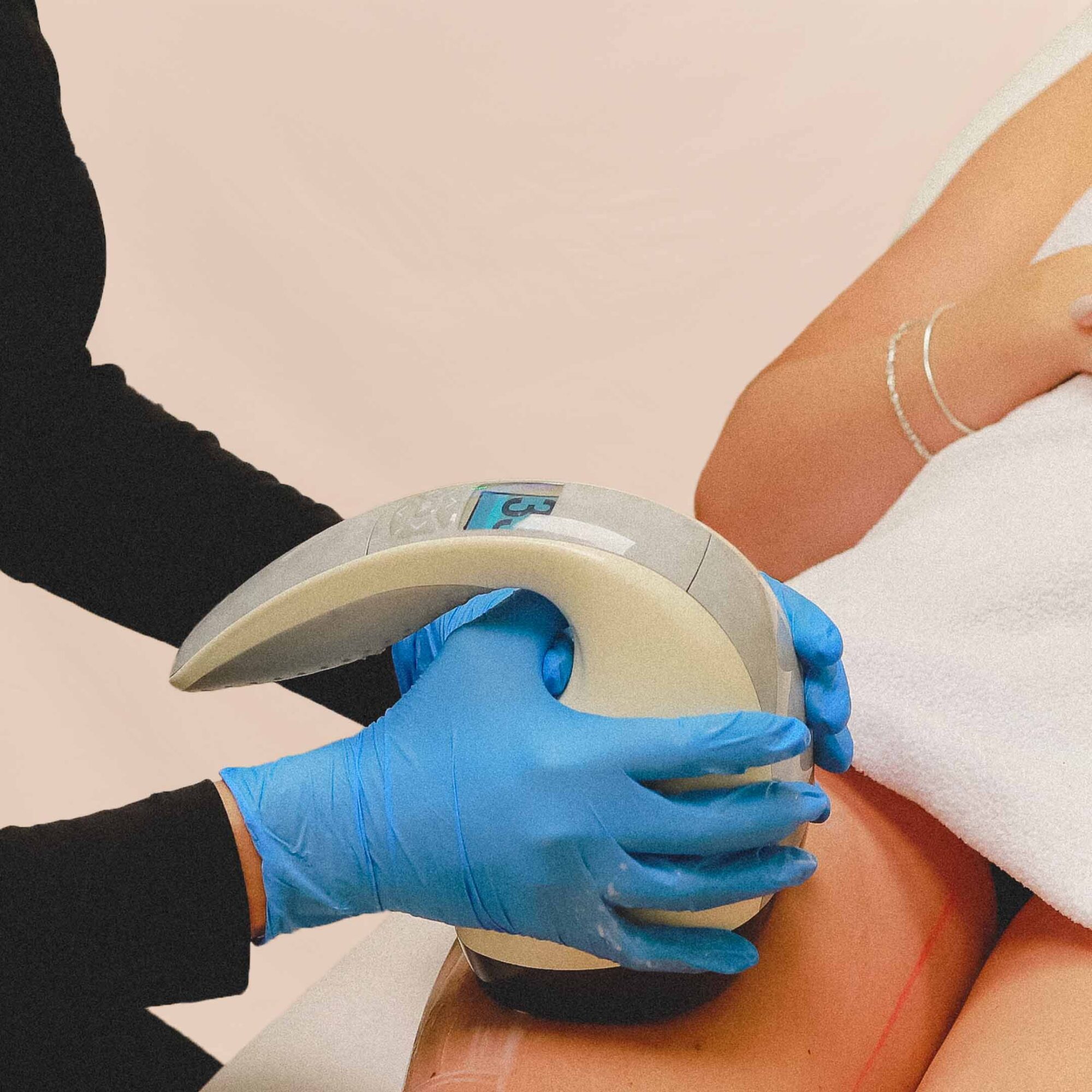 How does a body contouring treatment work?
The Venus Legacy, VelaShape III, and Exilis devices each offer a unique non-surgical skin tightening technique. However, they all stimulate and strengthen the collagen network while restoring tone to the skin.
The results vary depending on the area being treated. Body contouring is suitable for the following areas of the body: arms, love handles, saddlebags, knees, and lower tummy. Maintenance treatments are recommended for sustainable results.
Since treatment results vary from individual to individual, the information and clinical results photos shown on this site are provided for information purposes only and are not to be taken as a guarantee of specific results.
How much does body contouring cost?
The price varies depending on the number of sessions, the areas to be treated, and the technology offered at the clinic (Venus Legacy, VelaShape III, or Exilis). For an accurate estimate of the cost of your treatment, we recommend you make an appointment for a complimentary and obligation-free evaluation with a specialist at Medicart. We believe that each person is unique and has specific needs. This is why we customize our treatment plans.
Recognized expertise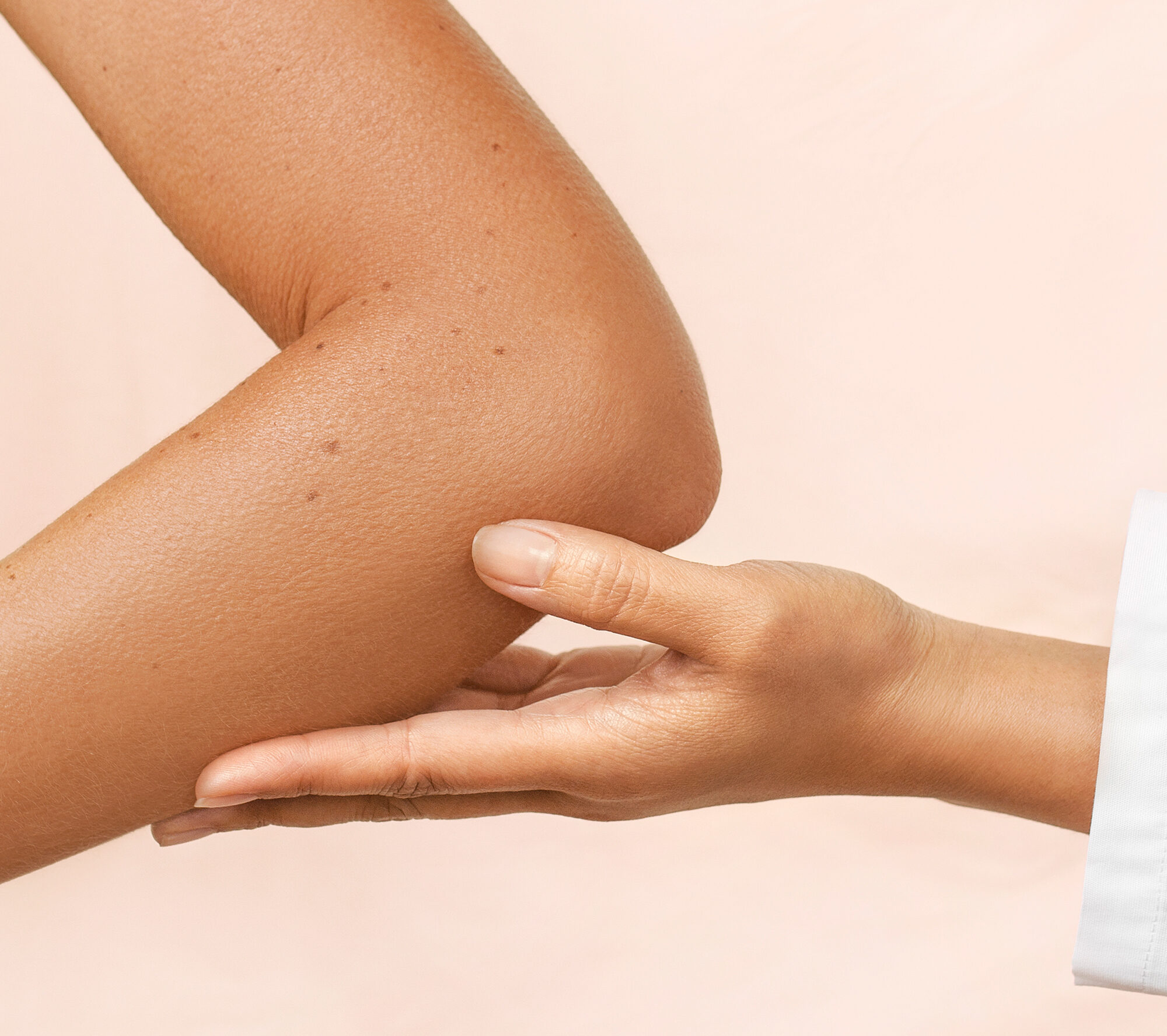 At the forefront of technology

To ensure your safety and utmost satisfaction

Physician-supervised protocol

Venus Legacy, VelaShape III, and Exilis are Health Canada-approved technologies.

Competitive and affordable prices

For naturally enhanced beauty at a competitive price

Complementary care to treat and hydrate the skin

Designed by international skincare experts.
Learn more about Medicart
After treatment
To get the most out of your body sculpting treatment, your medical aesthetic technician will advise you on complementary care tailored to your needs and skin type. Adopting a complete beauty routine in the morning and evening will let you enjoy your treatment results longer.