Discover permanent hair removal
Medicart offers both laser and intense pulsed light (IPL) hair removal to address your concerns.
Laser hair removal
The Elos Plus device combines two technologies: the 810 nm-wavelength diode laser and radiofrequency, which provides an effective, fast, safe, and virtually pain-free treatment. To optimize results, laser hair removal sessions are typically spaced 6 weeks apart in keeping with your hair growth cycle. On average, 5 or 6 treatments can eliminate approximately 80% of the hair in the treated area. This technology is available at Medicart Dollard-des-Ormeaux.
The LightSheer™ Diode is also available for laser hair removal. The laser device releases high-energy beams of light directly onto the hair follicles, thereby destroying them. The number of treatments required varies depending on the area being treated. Usually, an average of 7 to 8 treatments of 90 minutes each is needed for complete leg hair removal. This technology is available at Medicart Ville Saint-Laurent.
The GentleMax Pro™ is a top-quality laser that combines two powerful lasers to effectively treat unwanted hair. The GentleMax Pro™ stands out for its ability to provide safe, fast, and efficient laser hair removal, ensuring high satisfaction and great patient comfort. This technology is available at Medicart Montreal.
Intense pulsed light (IPL) hair removal
Light energy selectively targets the pigment inside the hair follicle. It is a form of selective photo thermolysis, as the energy is absorbed by the melanin in the hair root, resulting in coagulation of the hair follicle. With this device, almost all colors of hair, including gray or blond hair, can be efficiently removed. IPL hair removal is available at Medicart Quebec.
With you from start to finish
Free assessment of your needs with a medical aesthetic expert from Medicart
Safe method for permanent hair removal
Recommendations for complementary care products to use at home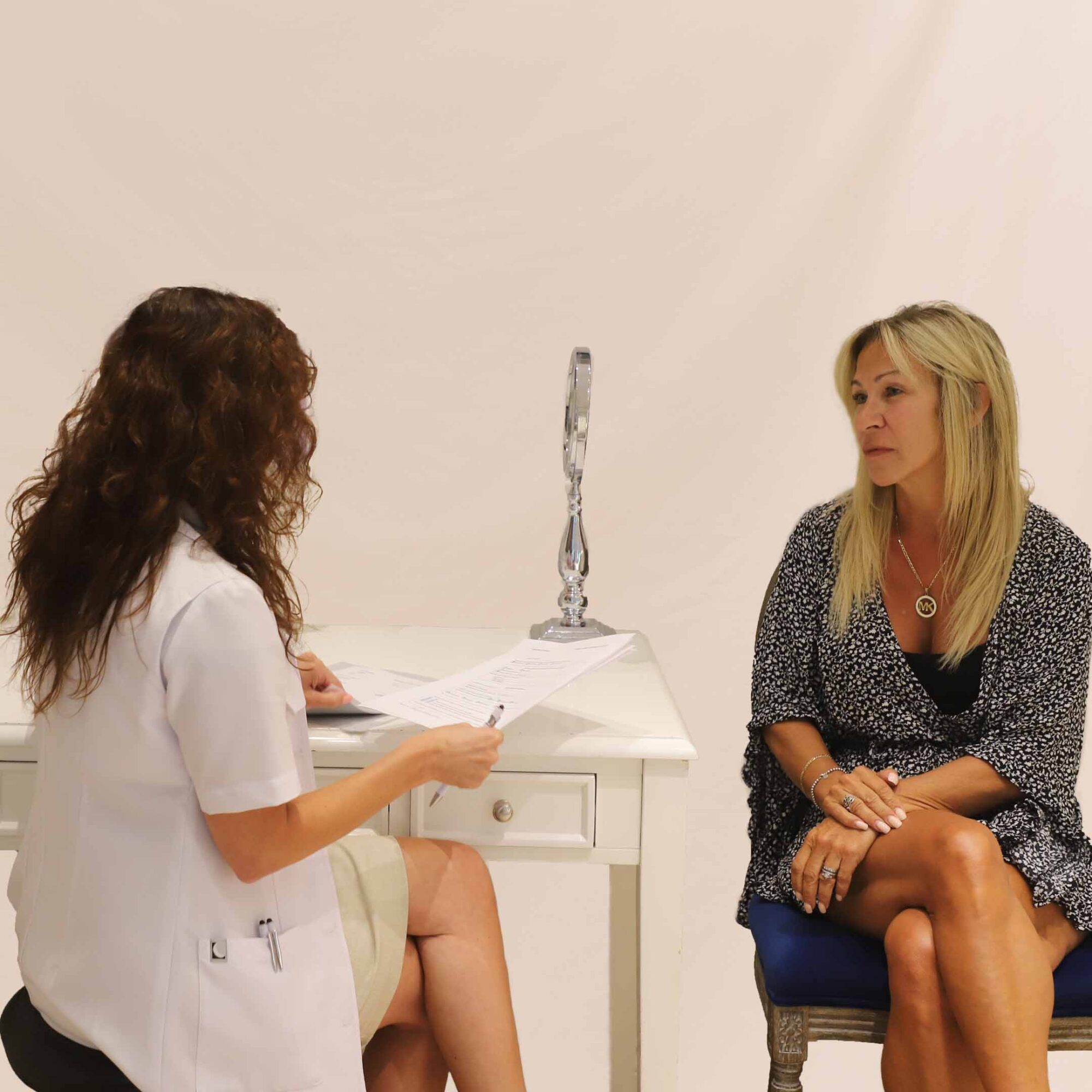 How does a hair removal treatment work?
Prior to treatment, a numbing cream may be applied to minimize sensations on the skin.
At the beginning of each treatment, the technician outlines the area to be treated, which has been previously shaved. A gel is then applied to the targeted area, and the technician uses the device to deliver rapid and even pulses onto the skin, making sure to overlap the areas for complete treatment.
To conclude, Medicart soothing balm is applied to the entire area that was treated for maximum comfort.
Since each individual responds differently to treatments, the information and clinical results photos shown on this website are provided for illustrative purposes only and are not to be taken as a guarantee of specific results.
How much does an IPL hair removal package cost?
The price varies depending on the chosen technology (laser hair removal or IPL), the number of sessions, the areas to be treated, and any ongoing promotions. For an accurate estimate of your specific treatment, we recommend you make an appointment for a complimentary and obligation-free consultation with a specialist at Medicart. We know that each person is unique and has specific needs. This is why we customize our treatment plans.
At Dr. Élizabeth Morency's clinic, I had a laser treatment that was very effective. The hair removal treatment enabled me to at last get rid of my embarrassment about my hair growth. After a few treatments, I quickly saw satisfying results. No more regular shaving or daily hair removal! I also received high-quality service that makes me want to come back. The staff is very warm and exceptionally professional!
Recognized expertise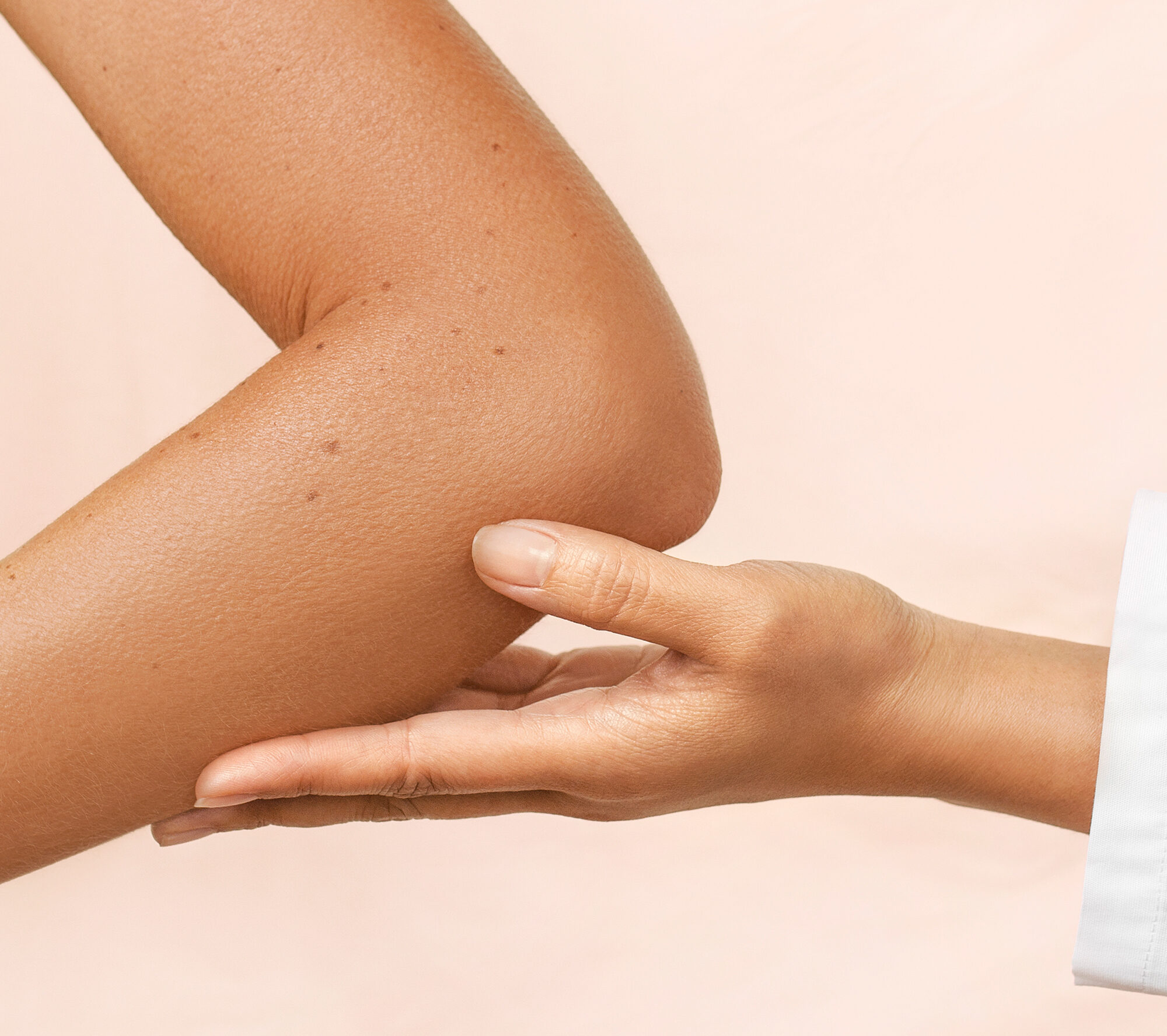 At the forefront of technology

To ensure your safety and utmost satisfaction

Physician-supervised protocol

Breakthrough hair removal technologies

Competitive and affordable prices

For naturally-enhanced beauty at a competitive price

Complementary treatments to treat and hydrate the skin

Designed by international skincare experts
Learn more about Medicart
After treatment
To get the most out of your hair removal treatment, your medical aesthetic technician will recommend complementary care tailored to your needs and skin type. Adopting a complete beauty routine in the morning and evening will let you enjoy the benefits of your treatment longer.