Varicose veins and couperose
Varicose veins and spider veins can also deteriorate if left untreated and lead to complications. Consulting a physician trained in phlebology is an excellent way to treat them.
A varicose vein is a vein that no longer adequately returns blood to the heart. These superficial veins are often associated with heaviness, fatigue in the legs, skin pigmentation problems, itching, edema and varicose ulcers.
Several factors may cause the appearance of telangiectasias on the face such as heredity, sensitive and fair skin, continuous exposure to pollution, smoking, temperature changes as well as sex, as couperose is more frequent in women.
The treatment of varicose veins and couperose is light, non-invasive or minimally invasive and doesn't require any convalescence.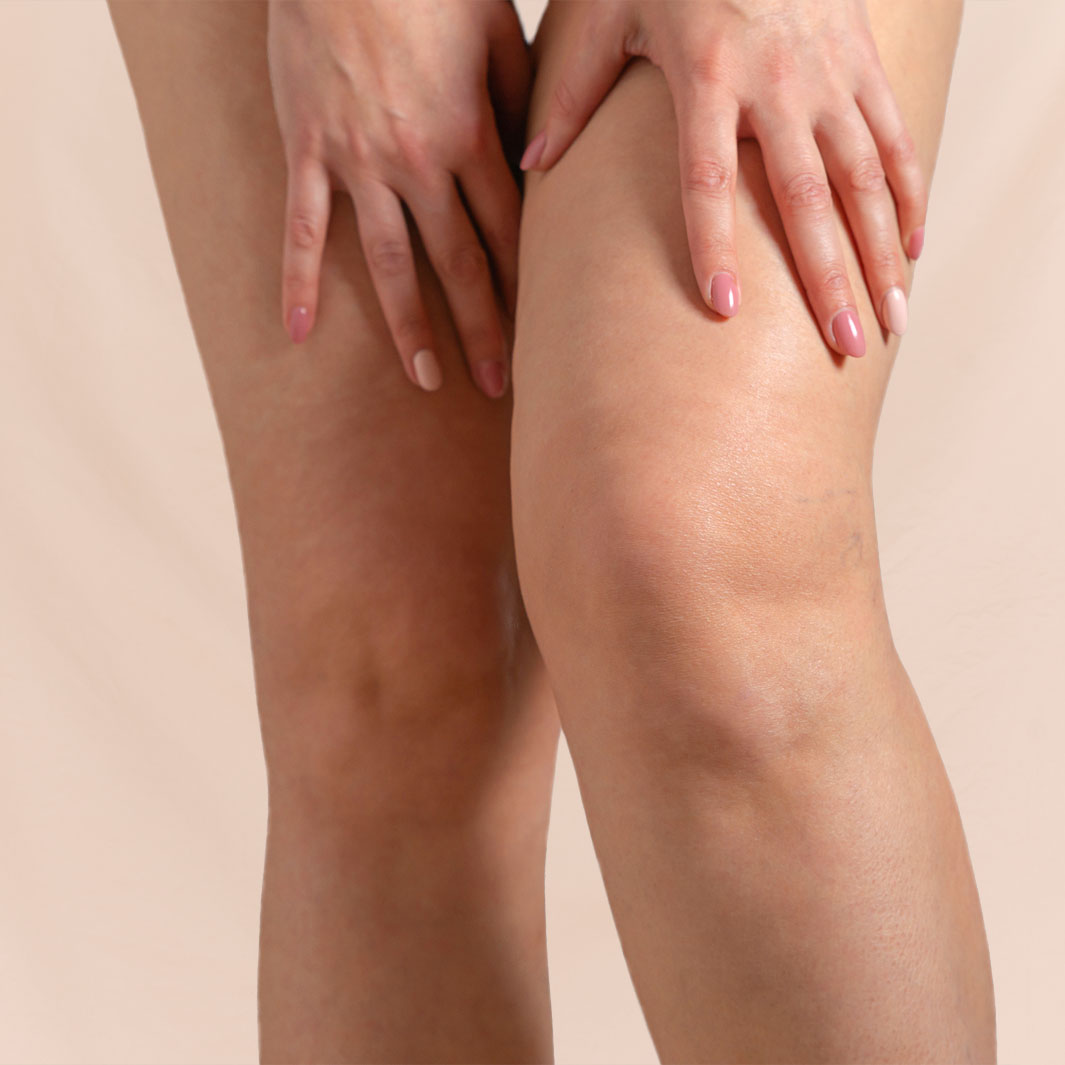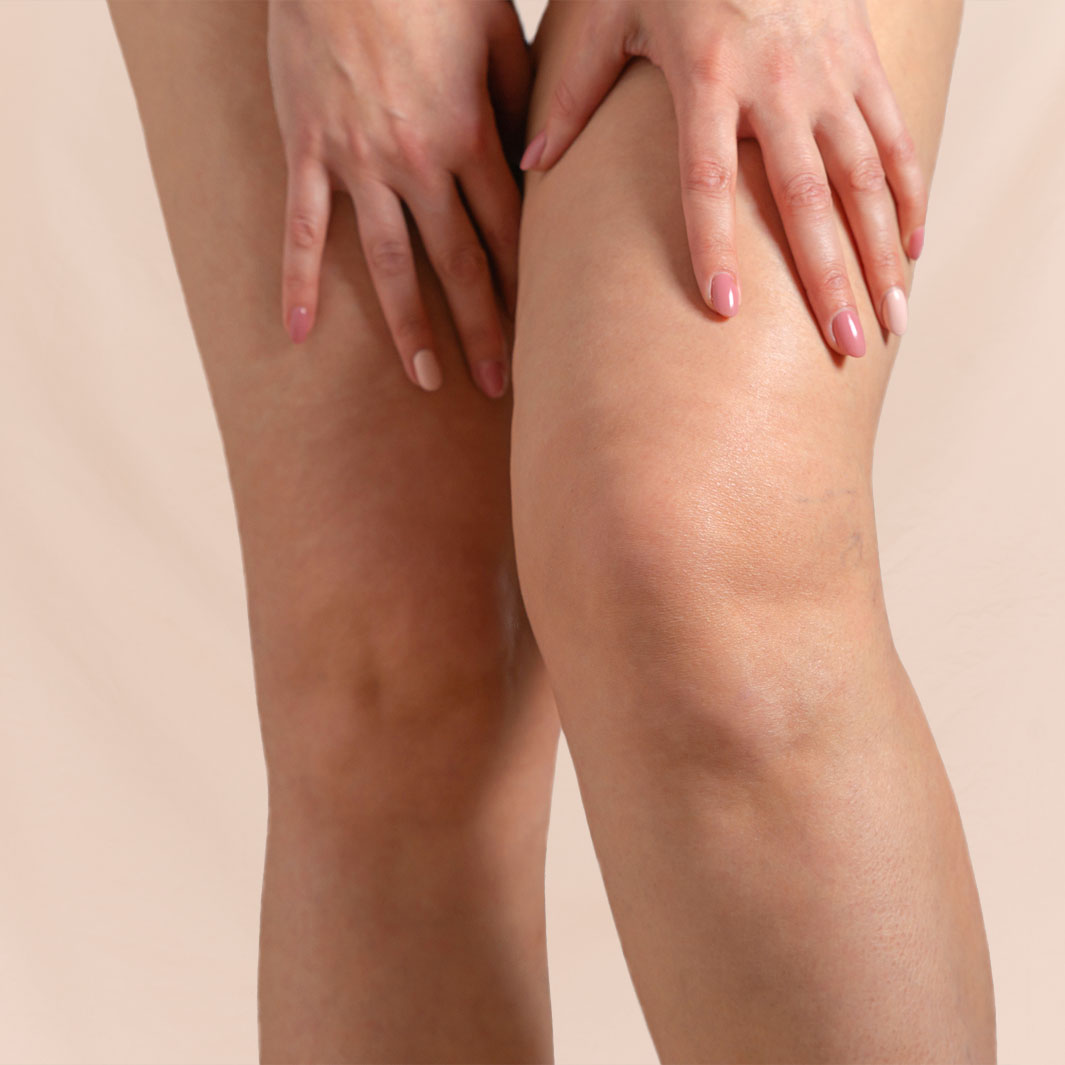 Notice: These photos are published for reference only, to provide information on the nature of the intervention. They do not constitute a guarantee of results and come from our management system for photos of patient files.
———
Before starting a varicose veins and couperose treatment, it is important to have a consultation with a physician trained in phlebology in order to openly discuss your goals and expectations. Our medical team will assess the treatment options, the number of sessions required, as well as the benefits and risks associated with each procedure. Since every single person responds to the treatments differently, all the details on this site, including photos showing our clients' clinical results are provided for information purposes only and do not constitute a guarantee of the results in any way.
———
Frequently asked question
Is wearing medical compression stockings important? Combined with your sclerotherapy treatments, wearing prescribed medical compression stockings and custom-made is highly recommended, as they improve the effectiveness of the treatment and prevent the appearance of new varicose veins.
What is the difference between rosacea and couperose? Rosacea is a chronic, progressive disease that affects approximately 10% of the population. Without treatment, rosacea rarely goes away on its own and tends to get worse over time. Over the years, the blood vessels dilate and lose their elasticity. Their appearance and redness become permanently visible with the appearance of telangiectasias and rosacea sets in. Couperose is a symptom of rosacea.