Treat varicose veins, spider veins, and rosacea without surgery through sclerotherapy
During a sclerotherapy procedure, a solution is injected into a varicose vein, causing it to close off and shrink into a thin line below the skin's surface. Blood then reroutes through normal veins. This process gradually eliminates larger varicose veins within one to three months, and smaller burst veins or rosacea within one to two weeks.
For medium-sized varicose veins and spider veins, a simple saline solution injection is often sufficient. This mild solution may cause a harmless inflammatory response, which causes the medium-sized varicose veins or spider veins to disappear. Reticular veins (medium-sized veins) and injections for spider veins are usually treated after larger varicose veins.
Almost all varicose veins can be treated with sclerotherapy. The larger, deeper varicose veins are injected before the smaller burst veins.
Sclerotherapy can also be used to treat rosacea. This type of treatment is available at Medicart in Montreal, Quebec, Sainte-Julie, Saint-Lambert, Dollard-des-Ormeaux, Ottawa, and Clinique Lafond-Mandeville.
With you from start to finish
Evaluation of your needs with a phlebology expert from Medicart
Safe treatment performed by our medical team
Post-treatment recommendations
Play video

How does sclerotherapy work?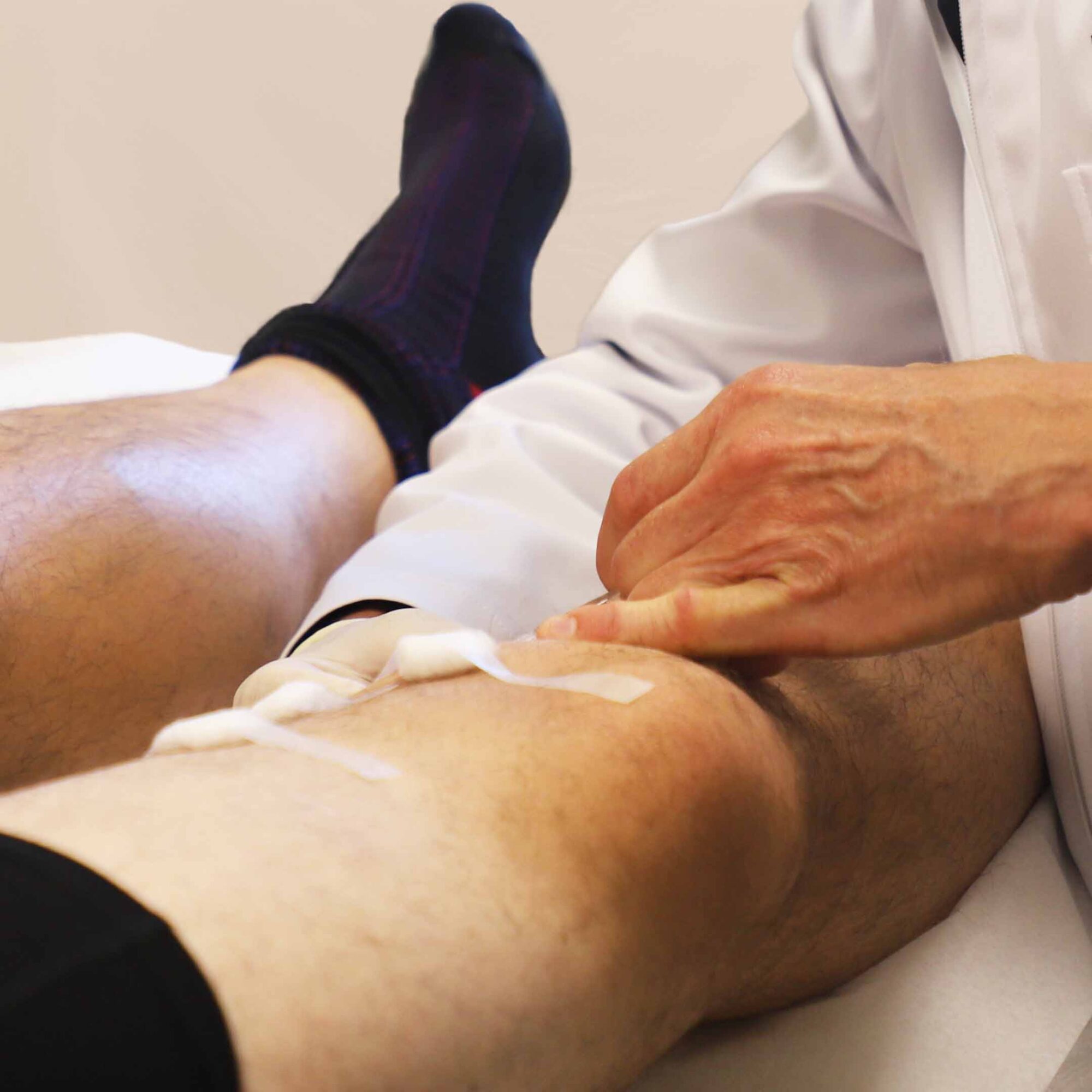 How does sclerotherapy work?
Sclerotherapy feels a lot like a mosquito bite. The treatment site may be a little sensitive for a day or two and you may seen some bruising. Injections around the knees and ankles may cause slight swelling that will go down within a few days.
The pain in your legs and their general appearance will improve after three or four sclerotherapy sessions. The varicose veins that were treated will disappear, but the hereditary tendency to develop varicose veins remains. Yearly follow-ups to treat any new varicose veins will ensure the comfort and better appearance of your legs.
Sclerotherapy treatment requires no recovery time.
Since treatment results vary from individual to individual, the information on this site as well as the clinical results photos are for information purposes only and do not guarantee precise results.
How much does sclerotherapy cost?
A free information session is offered to patients who wish to learn more about our services, treatment pricing, payment options, promotional offers, customer benefits, treatment procedure, and much more. A simple clinic call is all it takes, and we will address your inquiries. We understand that each individual is unique with specific needs, which is why we tailor our treatment plans.
I hate needles, but Dr. Dominic St-Amour is patient and experienced. He pricked my varicose veins with great gentleness and I didn't suffer. When an appointment involves about thirty injections, it makes a real difference! After the treatment, my varicose veins disappeared, and the sensation of heavy legs as well. I am very satisfied with the result for my health... and for my self-esteem!
Recognized expertise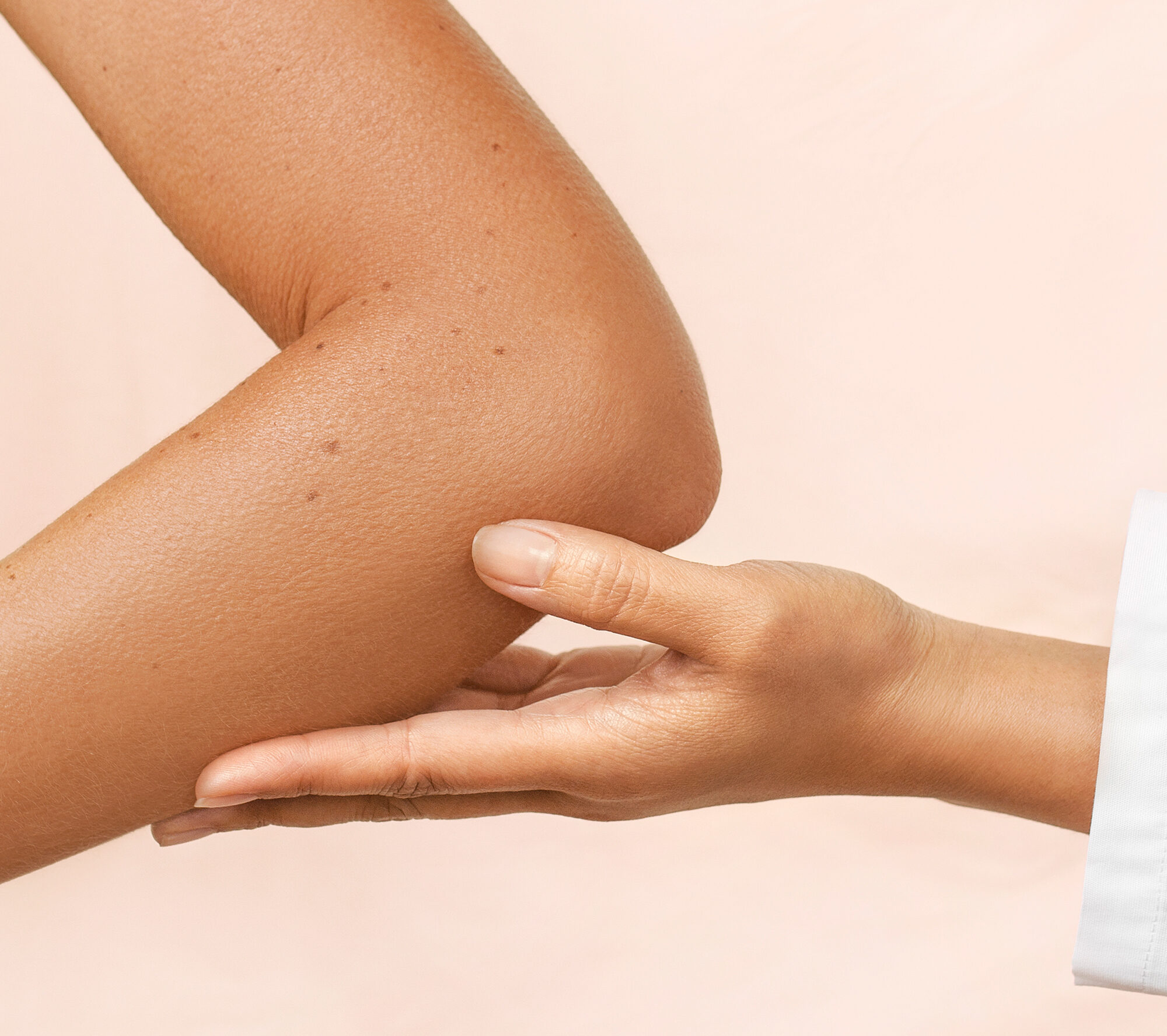 At the cutting edge of technology

To ensure your safety and best results

Protocol supervised by our medical management

Sclerotherapy is recommended for treating varicose veins

Competitive and affordable prices

For natural beauty at a competitive price

Complementary care

Offering a wide range of compression socks
En savoir plus sur Medicart
After treatment
After sclerotherapy for your varicose veins, your medical aesthetic technician will advise you on complementary care tailored to your needs. Using the Renaissance Medicart Glove daily and wearing custom-fitted medical compression stockings as prescribed by a healthcare professional are recommended.